Eruv of Jacksonville
For over 20 years, the Eruv in our community has been an integral part of our communal infrastructure. Our community owes a debt of gratitude to Jimmy Jaffa for building our Eruv pole by pole and string by string and maintaining and repairing any broken spot for over two decades. We have become accustomed to always carrying on Shabbos because the Eruv is always valid. One may not realize or appreciate the amount of work that goes into maintaining and repairing our Eruv. We have often called a small but dedicated group of volunteers at a moment's notice on a Friday afternoon to make a necessary Eruv repair. This sometimes entails climbing on a ladder in 100-degree heat or another difficult task, but these volunteers have always answered the call so our community can have an Eruv on Shabbos.
Special thanks to Jimmy Jaffa,
Andrew Jaffa, Avi Zaguri and Yochai Levy, and Art (Eliyahu) Rosenthal for their selfless dedication. I also would like to thank Rabbi Feigenbaum and Steven Shapiro, for being part of our team that inspects the entire Eruv on a weekly basis.
ERUV status: please call (904) 262-3565 and select extension #6.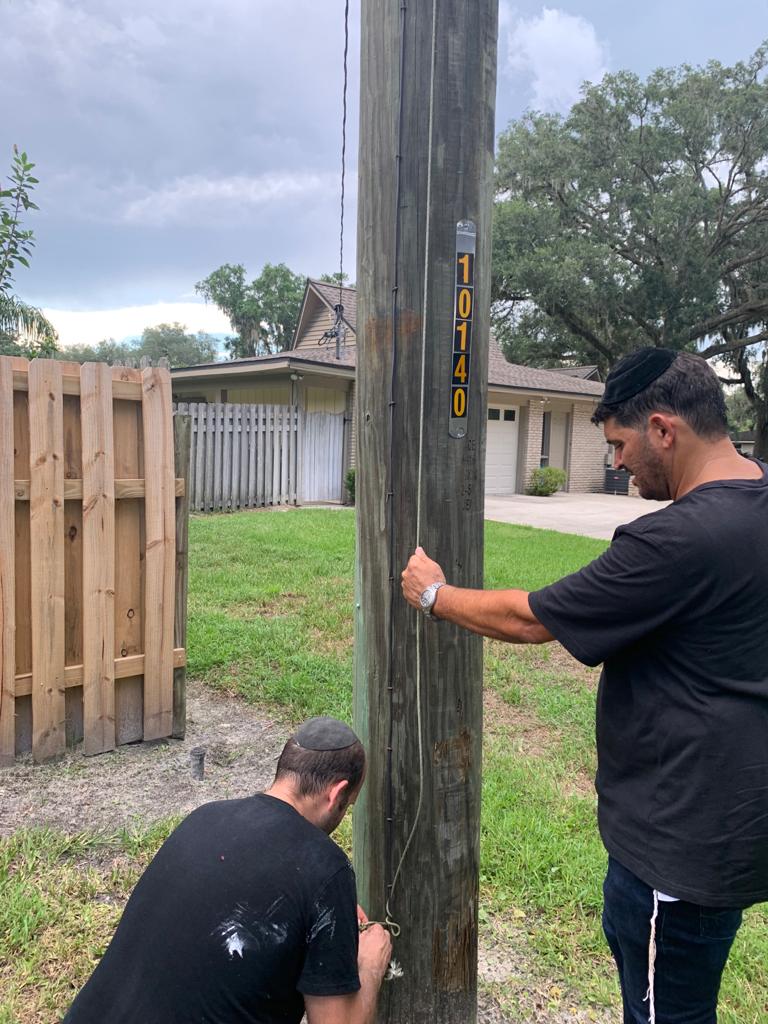 Tue, August 16 2022 19 Av 5782